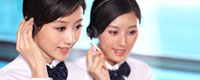 Name: Mr.Feng
Tel: +86-0760-22625468
Fax: +86-0760-22625468
Mobile: +86-13825522498 13822434541
E-mail: info@motor-blower.com
Add: NO.8,Zone8,Rongshan Industrial Zone,Ronggang Rd,Ronggui,Shunde District,Foshan
Skype: motor-blower
QQ: 547618991






Guangdong Shunde Electric Motor Co.,Ltd. is a high-tech enterprise, which is a professional manufacturer of various motors and fans in China since 2013.
Our products includes shaded pole motor, axial fan with Cross flow fan ,water pump external rotor motor, , centrifugal fan, sewing machine motor and medical centrifugal motor. They are widely used in microwave oven, refrigeration, air conditioning, heating, ventilation, medical equipment, automobile and household appliances. Motor-blower brand has been acknowledged by customers in the world and was elected as Provincial famous trademark in China. The products, especially Motor-blower motors and fans have a qualified reputation.
The annual output is 5,000,00 and we export 65% of them worldwide. our products has widely marketed in turkey, America, Italy, Belgium, Syria, Russia and Asia etc
As a promising company that has long history, our company has established well relationship with many renowned manufacturers and distributors. We expect to cooperate with more enterprises and believe that our high quality products and good service will bring win-win benefit between us.